Welcome to our free online anaesthetic logbook for anaesthesia and critical care medicine. Our logbook is unique in that it links your cases to
the Royal College of Anaesthetists (RCoA) curriculum,
past exam questions from the RCoA final written exam, and to
guidelines and review articles from popular journals
This is in continuous development and new resources are added on a monthly basis. Other features are listed below.
Lightning fast insertion of cases
We have developed various forms to help you with data insertion. The default one is our "Smart form" that displays procedures and anaesthetic technique based on the speciality you have selected. This form has been designed for mobile phones so you can quickly tap on the available options. You can also select common operations from your favourites which prefills the form for you. Simply review the options selected and submit. This will allow you to enter a case in less than 5 seconds!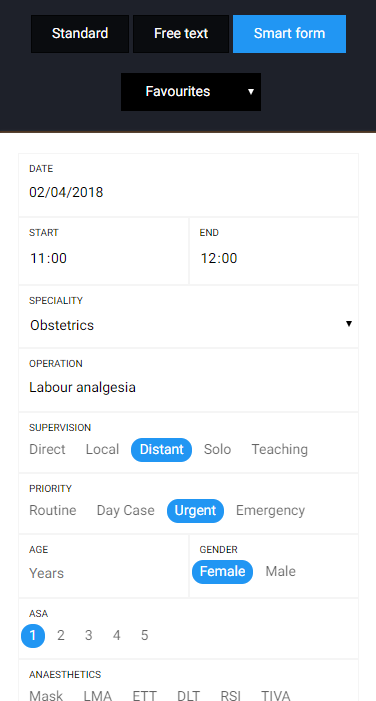 Enter multiple cases in one go
Got some catching up to do? You can add up to 10 cases in one go. This is designed for routine elective cases for a specific list. We recommend that this form is used on computers rather than mobile phones as all forms are displayed on the same page.
We take education seriously
As mentioned above, your logbook cases are linked to the curriculum, journal articles and exam questions. These resources are shown when you view a specific case in your logbook or when you view cases for a specific day on the home page. This will help you to find relevant learning objectives from the curriculum and can be used for your work based assessments. If you are revising for your exam, why not discuss relevant past exam questions with your consultant in theatre. This is when you learn best.
Progressive Web App
If your browser supports modern web technologies then you will be able to use our logbook as a Progressive Web App (PWA). They work best on Google Chrome, which is installed in 50% of users in the UK, but also on Microsoft Edge and Apple's Safari (not been tested yet). Just like a native app, PWAs work offline but they can be installed directly from your browser. There is no need to go to the App Store to search for the app, no need to accept various permissions and PWAs update themselves automatically.
Home screen
This is where you find your most recent cases and cases that are marked as "Finish later".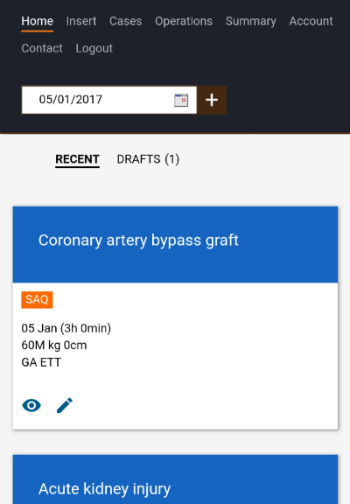 Easy data insertion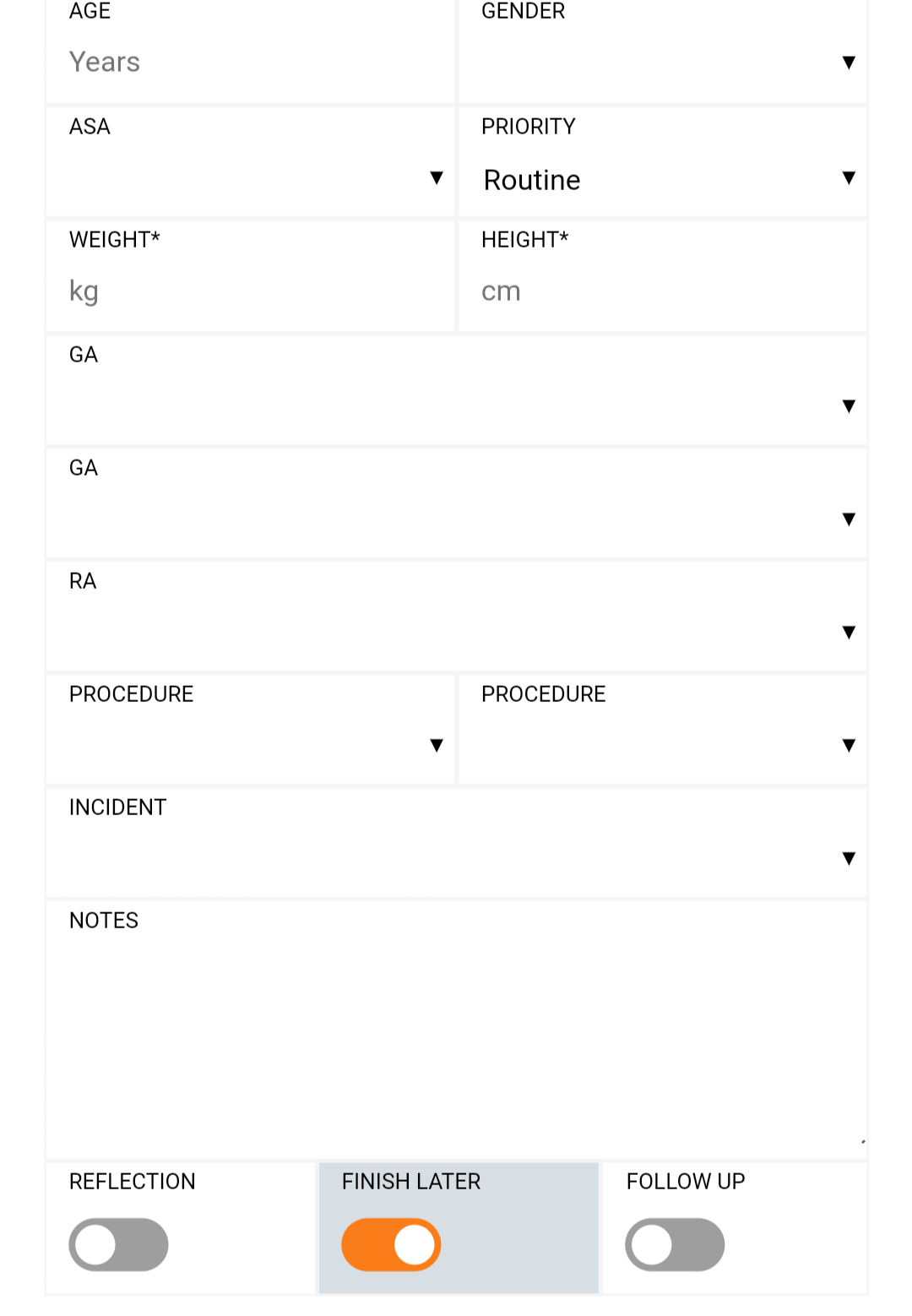 Reports: Cases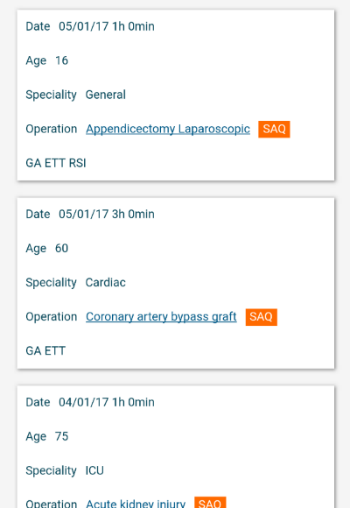 Reports: Operations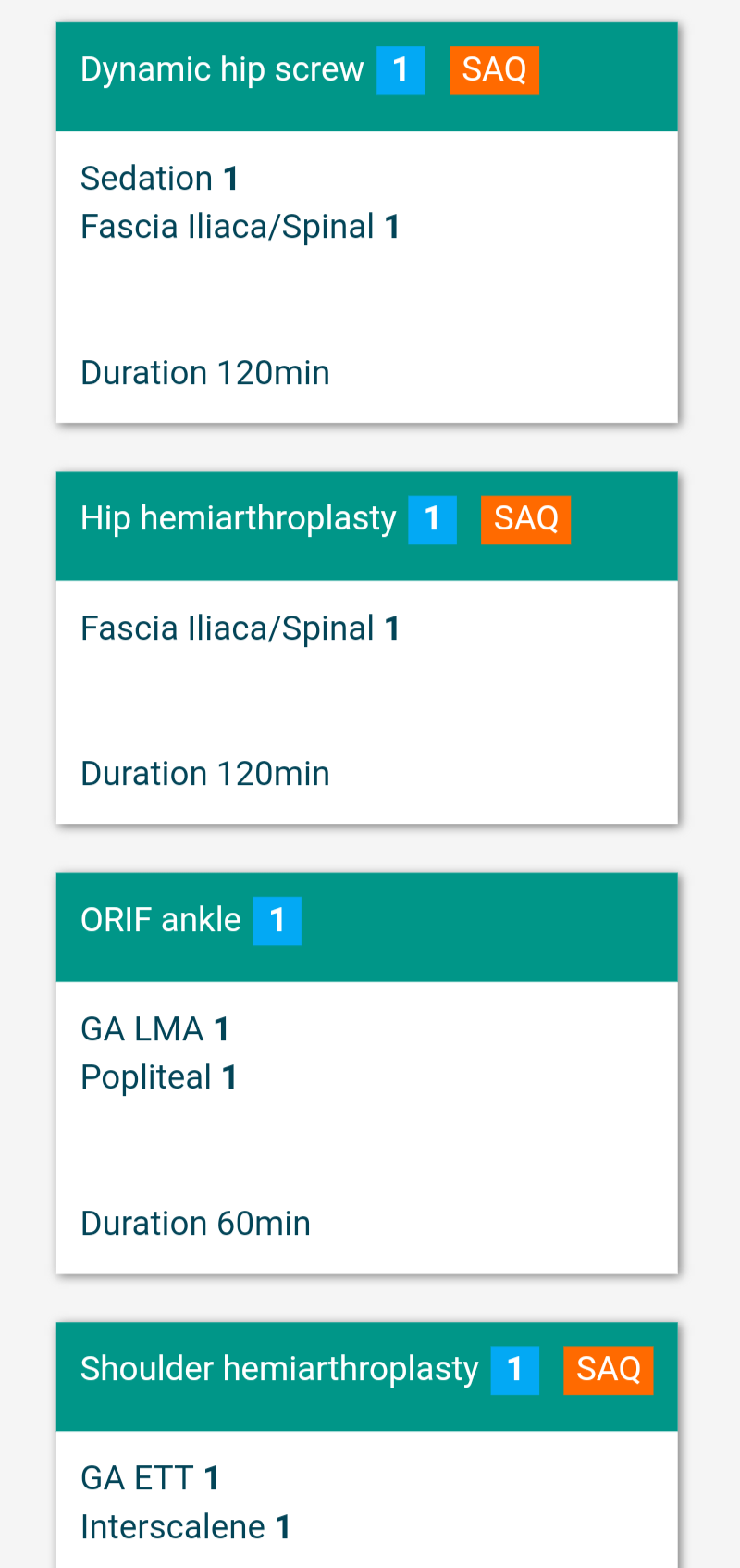 Education
Cases are automatically linked to review articles, guidelines and past exam questions from the written final FRCA.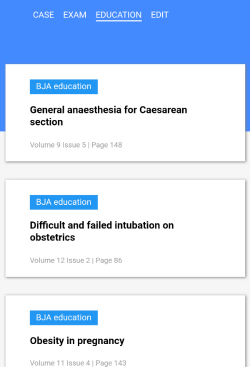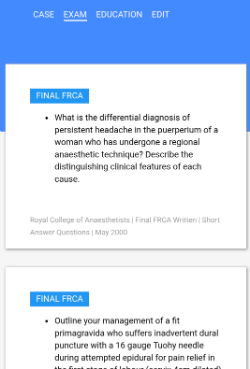 Our website is designed for phones, tablets and desktop computers and the layout of the website automatically changes based on the type of device you are using. For security reasons, we only support the use of new and uptodate browsers. This includes Chrome 29+, IE 11+, Microsoft Edge, Firefox 28+, Safari 9+ and Opera 17+.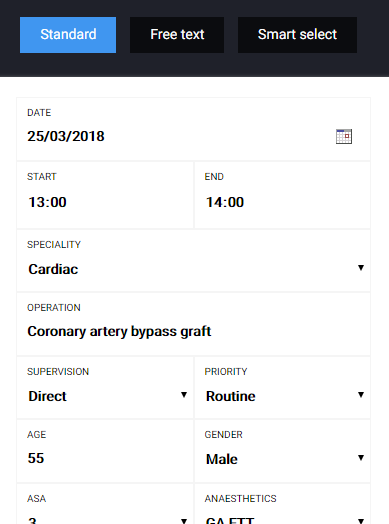 Summary reports are compliant with the Royal College of Anaesthetists ARCP requirements. You can view detailed saummary reports and look at cases based on hospital placement or module. We recently added an option to view graphs.